Dear John: Can you give me information about this Heywood Wakefield chair? I would like to know if it is valuable. Also, I would like to sell it, can you direct me to someone who would be interested. — NV, internet
Dear NV: The Heywood Brothers Furniture Company of Massachusetts was established in 1826. The Wakefield Company was established in 1855.
They were famous for their Victorian wicker furniture which was produced in massive quantities. The two companies merged in 1897 to form the Haywood Wakefield Company.
The Massachusetts Wood Furniture Factory was closed in 1979, and in 1983 it was added to the National Historic Register. The company produced most of its metal furniture in Menominac, Michigan, which continued production into the 1990s.
In 1994, the South Beach Furniture Company purchased the rights to the Heywood Wakefield name. They manufacture reproductions of popular mid-century wooden furniture designs in the same quality as originally produced.
The metal chair you have was probably made in the 1950s to 1970s. It is of little interest to collectors looking for antique and vintage Heywood Wakefield furniture. The potential dollar value is less than $50.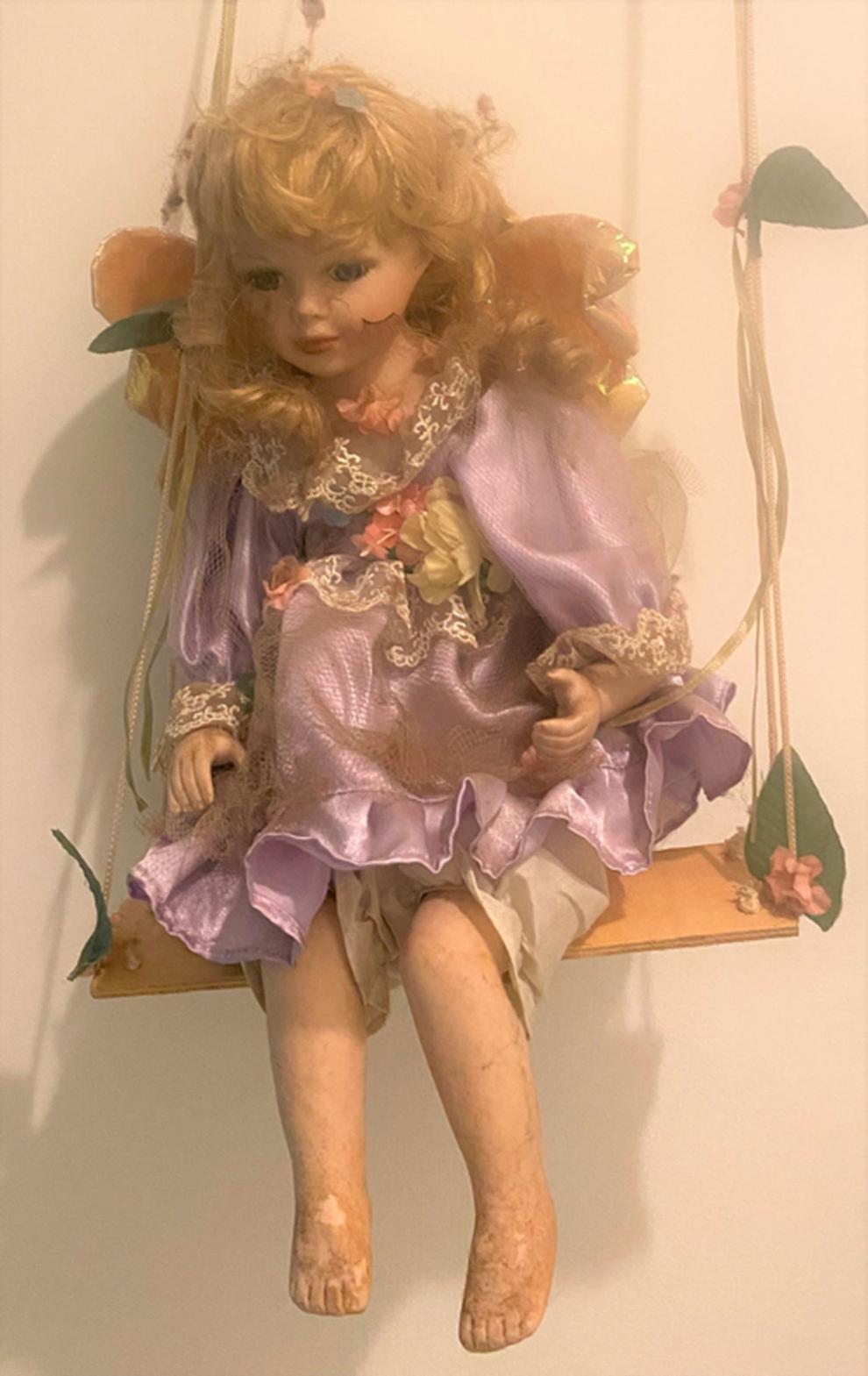 Dear John: I found this porcelain doll in the photo at a garage sale.
The only mark I could find is the one on his neck. It has Cathay Collection 1-5000 all triangle. Can you tell me something about her? Thank you. — S., internet
Dear S.: There is no particular interest for collectors of Cathay Collection dolls in the broad category of doll collecting. Large quantities can be found for sale on various websites at affordable prices.
I guess if you got $10 for your Cathay Collection doll, that would be par for the course.
Dear John: I still read your article in the Sunday paper. I am writing to you regarding a gift that has been given to me.
I have a large and heavy outdoor spiritual Christian cross that I was told was on church property. I was also told it was made in the 17th century, but not a known value.
I don't have a computer. Thanks for any information you can give me. —DE, Beverly Hills
Dear DE: I would be happy to help you. Look carefully at the cross for any marks and be sure to include them. Take good, clear photos of the front, back and include dimensions.
Then I hope I will fill in the details.
Dear John: Could you give me the name of a reliable and honest coin dealer in the Crystal River area? It would be much appreciated. Thank you. — C., internet
Dear C.: First of all, I suggest you make an inventory of the parts. Then open the website www.coinstudy.com. This will give you the information you need to establish the relative dollar values ​​of your coins.
If it looks like you have valuable coins, contact Heritage Auctions in Dallas, Texas. They are one of the big block boys in the world of coin collecting. The website is www.ha.com. Good luck.
John Sikorski has been a professional in the antique trade for over 30 years. Send your questions to Sikorski's Attic, PO Box 2513, Ocala, FL 34478 or [email protected]