NEW | FEATURES | PREVIEWS | EVENTS
originally published: 05/07/2022
(NEWARK, NJ) — Hip Hop / Neo-Pop Artist Prince Derek Doll makes her reality TV/docuseries debut on the web series The Circle NYC season 5. Prince Derek Doll, originally from Shreveport, Louisiana and now based in Newark, joins a cast of LGBTQ+ artists, entrepreneurs and influencers who are bringing America into their lives, their struggles and their talents while coming to life in the New York area.
Prince Derek Doll is no stranger to the spotlight. With a head-turning debut on the 2019 MTV VMA red carpet, the multi-faceted entertainer took spots on the best-dressed and non-conforming lists, ranking higher than more established acts. Arriving as an official media personality for The Newark Times, her fashion choice unexpectedly landed features on several best-dressed lists, including Essence, GQ Australia, USA Today and Vogue.
"I'm super excited to join the cast of 'The Circle NYC' for its upcoming fifth season," says Prince Derek Doll. "Being invited to share my journey, my music and my advocacy on the OurView TV platform is a major opportunity. For the millions of small town boys like me, who dare to dream bigger, I invite them to follow me on the road of my personal trophy season."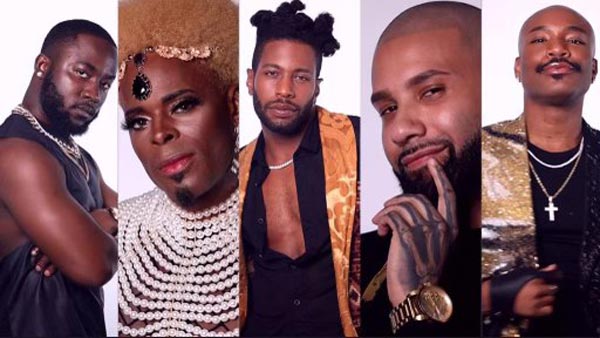 The cast of The Circle NYC Season 5 (RL: Chad Bailey, Prince Derek Doll, King Klei, Angel Cartel and Geo Glam)
In July 2022, Prince Derek Doll was named No. 39 on Insider NJ's LGBT TOP 100 list and is readying visuals for "CHOP", the dance floor friendly hit; the introspective "MIRROR" and the upcoming club banger "JUMANJI". The multi-faceted independent artist has amassed over 20,000 social followers and over 75,000 streams combined. Artist, performer and personality Prince Derek Doll is set to turn 2022 into #YearOfTheDoll with his upcoming album Trophy Season.
Prince Derek Doll (born Alonzo S. Blalock) is an American performing artist, media personality, entrepreneur, and lawyer. Originally from Shreveport, Louisiana, the multi-faceted artist has had most of the highlights of his career in the New York metropolitan area and currently resides in historic Newark, New Jersey.
The neo-pop singer-songwriter, who released his debut EP "GOLDRUSH" in 2012, made history in 2019 as the first openly bisexual artist to perform on Hip Hop Culture Day. at the Lincoln Park Music Festival. Prince Derek then made his international press debut on the red carpet at the MTV Video Music Awards. Arriving as an official interviewer for The Newark Times, her fashion choice unexpectedly earned appearances on several best-dressed lists, including Essence, GQ Australia, USA Today and Vogue. Last year, Derek surprised fans with new music when he released "BANG" on streaming platforms, followed by a 3-page spread in the February/March 2020 issue of Out In Jersey magazine.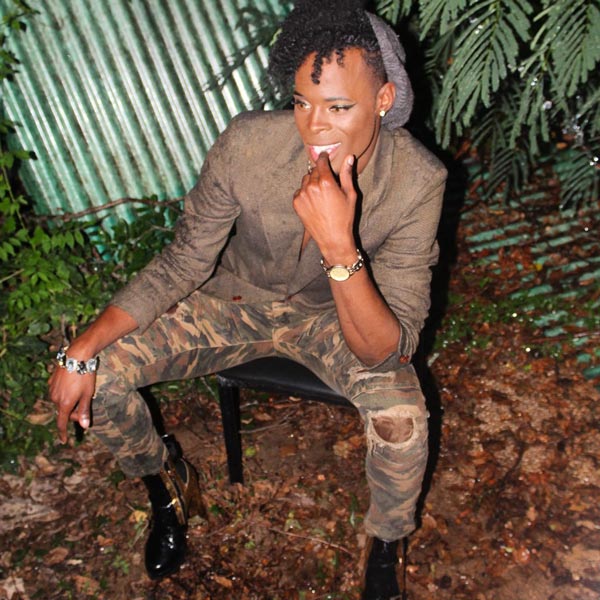 In recognition of his contributions to the local community and the creative arts industry, Prince Derek was named 2020 Creator of the Year by Artistic Passion & Purpose.
In October 2021, he returned to the stage with a show-stopping 30-minute medley of his classic, current, and upcoming releases, including summertime anthem "CHOP." He is working diligently with his new creative team to ensure that his supporters (lovingly referred to as "The DollBrigade") receive a solid musical project, new merchandise and even more live production than in previous years.
Advertise with New Jersey Stage for $50-$100 per month, click here for more info
---
Advertise with New Jersey Stage for $50-$100 per month, click here for more info
---