a giant inflatable doll appears at the famous kyoto temple
from march 5 to 13, 2022, something quite different at kiyomizu-dera, one of kyoto's most famous and historic temples, Japan. right next to its main door, a huge kokeshi doll welcomes worshippers, giving them the chance to take a memorable photo with her. created by the Japanese artist collective yotta, the 12.5 meter high inflatable the doll patiently lies down singing and talking — 'it's been a long time, everyone in kyoto', she says enthusiastically, while sometimes she even mumbles 'I'm hungry' to herself.
the gigantic public the installation is part of the 2022 kyoto artists' fair, showcasing a collection of contemporary paintings, sculptures, and the video works. the annual event uses corporate buildings and important cultural assets in the city as "quirky exhibition spaces" to display the work of local artists.
image courtesy of kyoto university of the arts
a pair of futuristic koimanu guardians
the inflatable doll called hanako is lying next to the main gate of kiyomizu-dera temple, its body stretching 12.5 meters. hanako is shaped like a typical kokeshi wooden doll dressed in traditional patterns, thus embodying Japanese culture. the piece was created by the yotta artist team (read more here), composed of kizaki kimitaka, kanetani koji and yamawaki hiromichi. hanako speaks and sings with a childlike voice, surprising passers-by with her cheerful greetings and nursery rhymes.
At Kiyomizu-dera, visitors can also find two other unexpected guardians. just after the main gate, two huge lion-dogs by contemporary artist kenji yanobe (find out more here) attracts the attention of visitors. the shiny cyber guardian dogs feature a futuristic iteration of the typical 'koimanu' statues that usually appear in pairs at the entrance to Japanese Shinto shrines, warding off evil spirits with their ferocious appearance.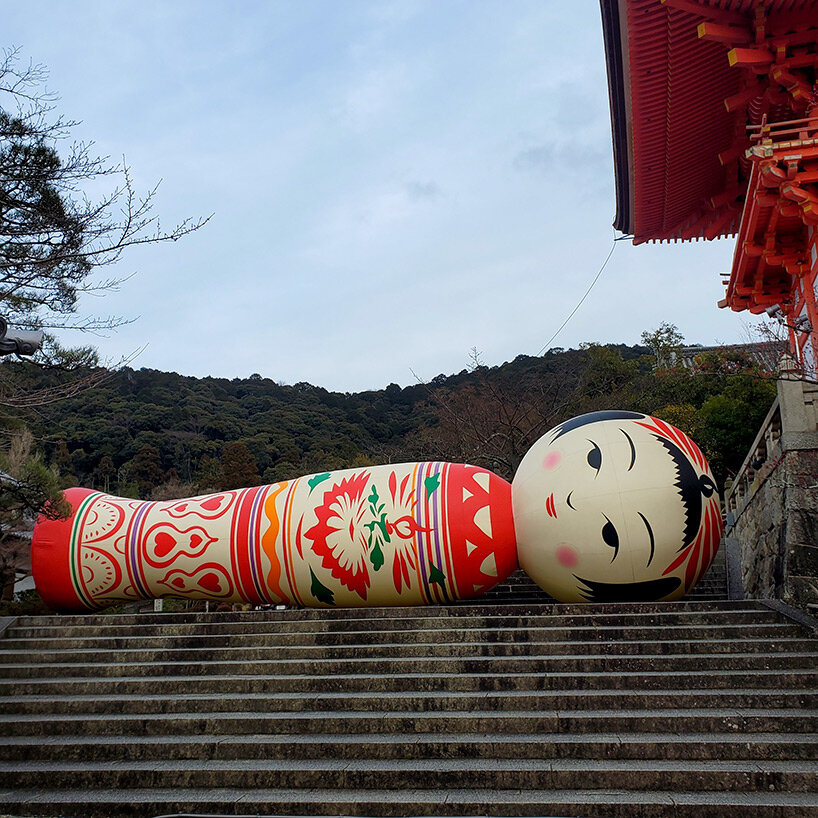 image courtesy of @camelliakyoto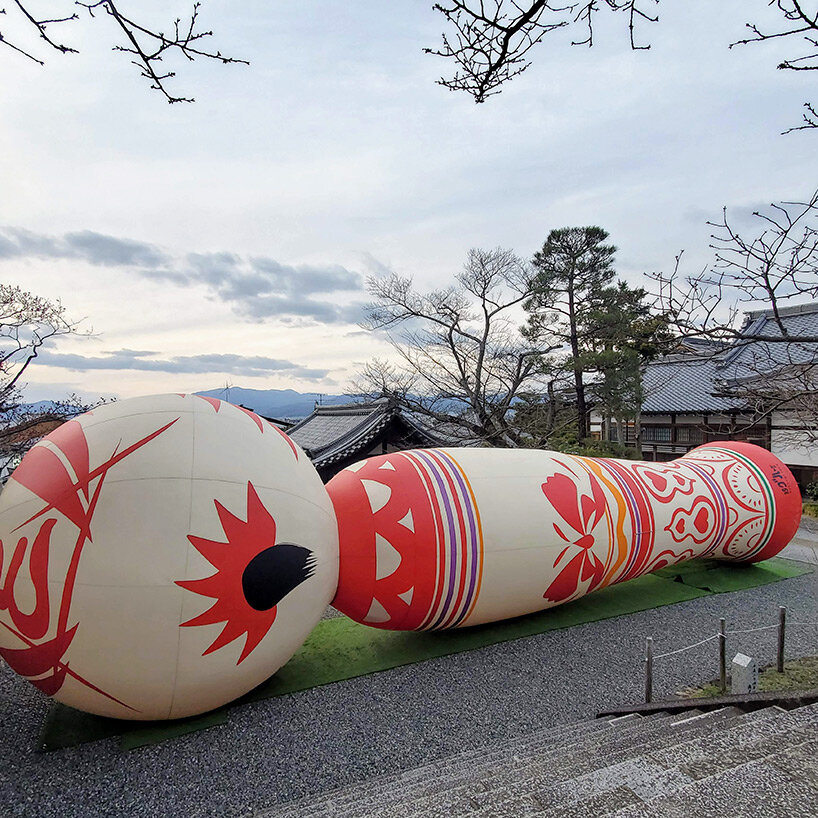 image courtesy of @camelliakyoto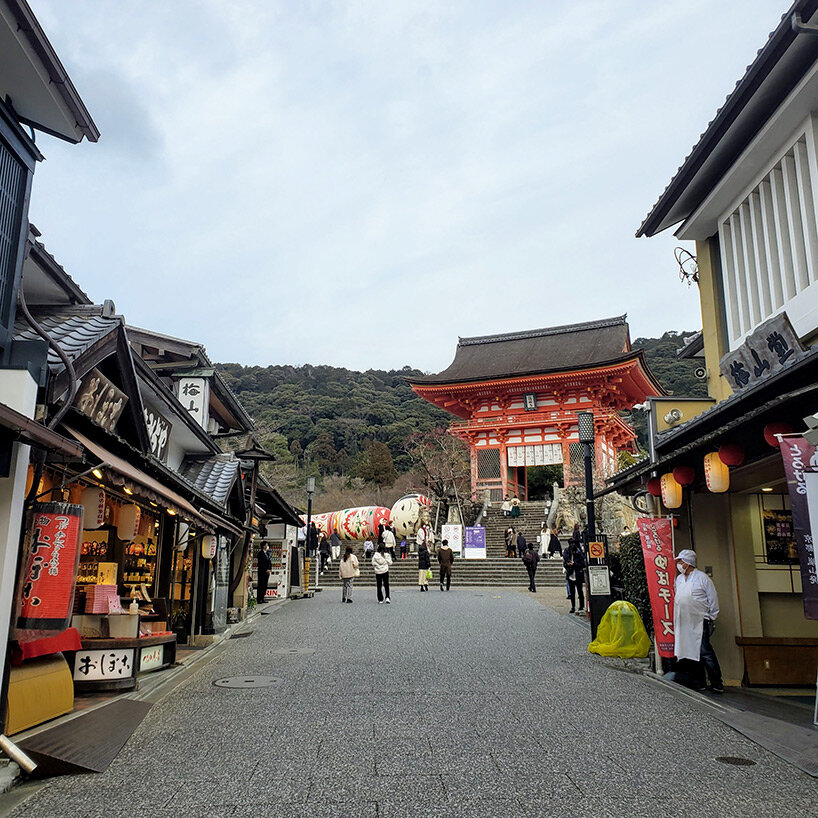 image courtesy of @camelliakyoto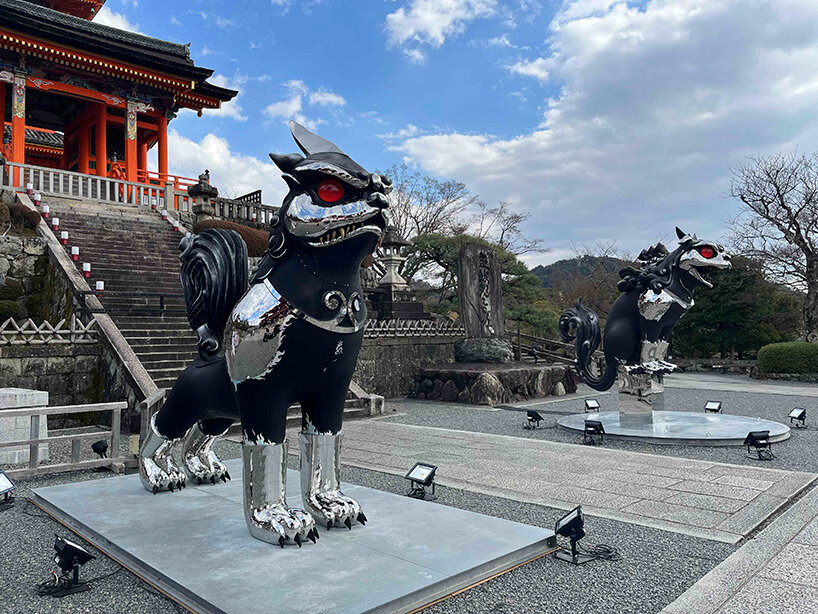 image courtesy of @yanobekenji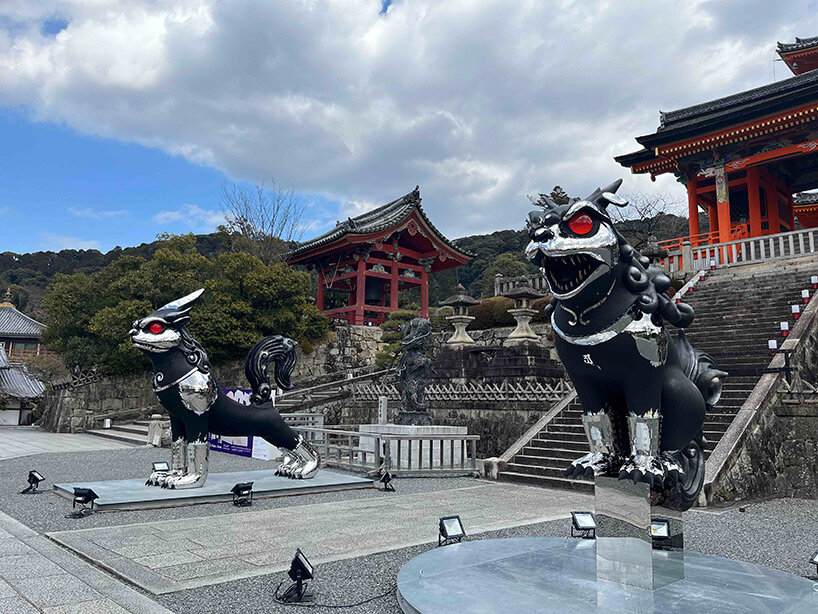 image courtesy of @yanobekenji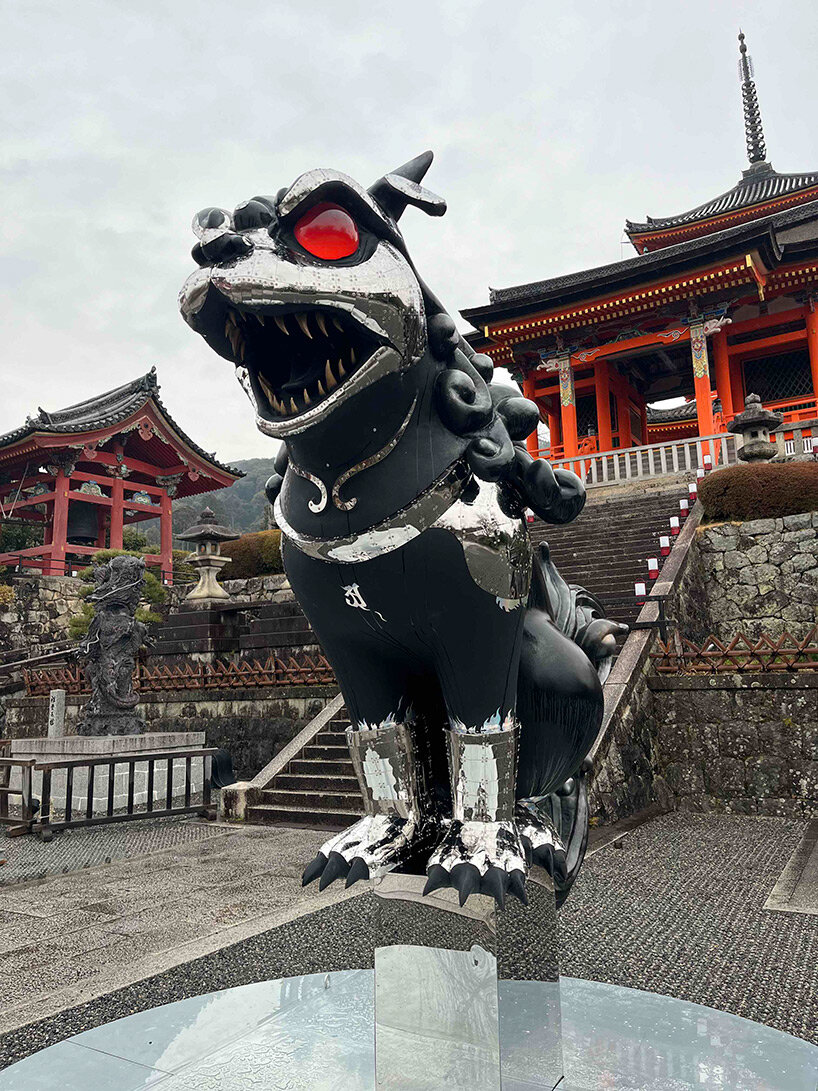 image courtesy of @yanobekenji
1/4
image courtesy of @chiring_memo
image courtesy of @chiring_memo
image courtesy of @chiring_memo
image courtesy of @yanobekenji
myrto katsikopoulou I conceive
March 10, 2022